Anyone that knows me will tell you that I often find significance in numbers.
Barrack Obama is the 44th president of the United States.
Of course, Mark Twain, also wrote the following book: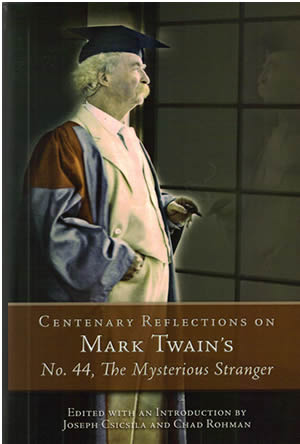 On a recent road trip, Interstate 44 is the highway that I took to get from Kansas City, Missouri to Houston, Texas.
US Route 44 is the highway that runs from New York to Massachusetts.  Coincidentally, just last week we watched the "New York" Giants defeat the New England Patriots.  The Patriots play in Boston, Massachusetts.
With today, February 13, being the 44th day of 2012, here is a list of the top 44 accomplishments that me and my team has achieved so far this year:
(These are not listed in any particular order)
used the game of Monopoly to teach my sons how to win at life
taught my sons that the true definition of success is not the number of dollars that have been deposited in your bank account, but the number of people whom you took the time to help
help start a non-profit for the benefit of Kansas City children
help start a non-profit for the benefit of Kansas City low income families
assisted civil service workers with retirement planning
released a FREE Special Report on how anyone can successfully invest in real estate
helped a single mother get off welfare and start a work from home business (E.L.)
helped a single father who had been laid off from corporate america to start his consulting business (M.K.)
helped a war veteran to start a mechanic business (B.M.)
provided mentoring and support services to a woman grieving the loss of her only child (E.R.)
provided housing to disabled veterans (including R.B.)
provided free tax preparation services to people with low income
worked with the Full Employment Council to develop a job creation plan to put 500 Kansas City families back to work
featured our affordable housing programs on the real estate and finance corner radio show
assisted Kansas City youth with enrolling college
provided working furnaces to families without heat
instituted a plan to put over 1,000 properties back on the Kansas City property tax rolls within 3 years
worked with executives in the Kansas City school district to identify solutions and opportunities to improve the educational system
provided educational and career mentoring services to felons
identified new strategies for Missouri residents to attend college for free
met with local and national legal officials to discuss the reduction of crime in our communities
provided a support network to Kansas City small business owners to help them reduce expenses without laying off employees
shared my vision to over 25,000 people per day of how everyone can achieve the American Dream of HomeOwnership regardless of their credit, finances, or education.
shared my vision to over 20,000 people per day of how everyone can achieve the American Dream of Business ownership regardless of their credit, finances, or education.
created jobs in the 3rd largest city of Bangladesh – a country dealing with a 66 percent of the 144 million people living there are unemployed
created jobs in Coimbatore, India – a country where over 85 percent of the population lives on less than $2 US per day
created jobs in Auckland, New Zealand – a country where 1 in 5 children are literally starving and rely on charities to feed them
created jobs and provided resources to Iligan City, Philippines a city that was recently devastated by the worst typhoon in their history
networked with Australian business owners to create work from home jobs for Americans
developed an online classroom for work from home employees
developed an apprenticeship program to teach my methods of investing in real estate (L.L.)
developed a 1 year job elimination plan for people who intend to eventually leave their jobs to start their own business
consulted with families on how to pay for their children's college education
helped stabilize families by providing counseling services for couples
strategic networking with candidates for the United States House of Representatives
counciled with the families of NFL players on new methods of making a difference in the community
commemorated the legacy of Dr. Martin Luther King, Jr.
raised donations for the Salvation Army
provided publicity for national charities – including the Red Cross and Habitat for Humanity
promoted public awareness in opposition of harmful legislation (SOPA)
networked with highly accomplished employees of fortune 500 companies to identify the secrets of success
provided consulting services to a web software company who provides services to over 1,000 international businesses
completed my newest book on Marketing for Small Businesses
employ the best talent in the world, currently our team is located across 5 continents – North America, Africa, Europe, Asia, and Australia
It has been an exciting year thus far, and the best is yet to come!
Filed under: Blog
Like this post? Subscribe to my RSS feed and get loads more!